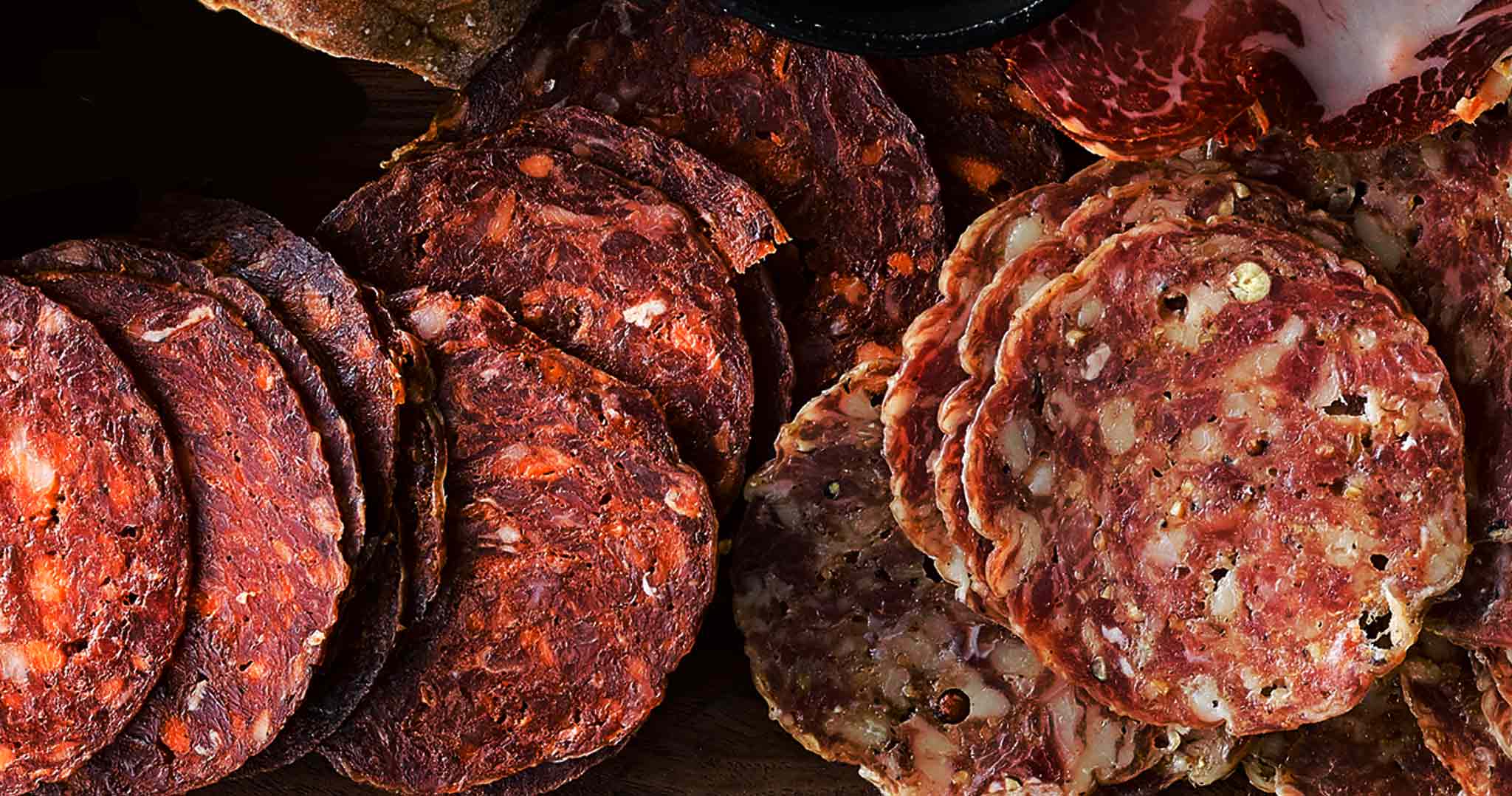 CORO BY SALUMI
An artisan process with delicious secrets
A Modern Take On An Old World Tradition
Seattle, Washington
Coro by Salumi is modern expression of a time honored art form. For over 20 years, Salumi has been making cured meats in Seattle by mixing old world techniques with modern thinking, new world flavors, and a belief that eating well is what we live for. Coro by Salumi offers the same beloved recipes customers have enjoyed for years, each handcrafted using a unique combination of art, attention, skill, and patience. Their unconventional spices and innovative processes conspire to create new and unexpected flavors which delight with every bite. Originally started in 1999 by Armandin and Marilyn Batali, in 2017 friends and business partners Clara Veniard and Martinique Grigg acquired the premium salumeria with a passion to continue the tradition of the handcrafted artisan process.
CLARA VENIARD - Clara's love affair with food and entrepreneurship began at age 14 when she ran her own empanada catering business in Argentina. Born to an Italian family who owned a large confection company, you could say that making good food has always been in her blood. Clara went on to apprentice with James Beard Award winner Joan Nathan, helping her with recipes and testing her cook books. After a short stint in fine dining that included some "kitchen confidential type" experiences, Clara turned her focus to her other passions–international affairs and business. She spent 2 years with the Peace Corps in Nicaragua, completed a business degree, worked in international finance at The Gates Foundation and completed a stint at Amazon in consumables. But her love of food and entrepreneurialism pulled her back to her roots. As a longtime Salumi fan, she jumped at the opportunity to become an owner in 2017 with her business partner Martinique Grigg.
MARTINIQUE GRIGG - Martinique Grigg is a lifelong cured meats devotee. Salumi was one of her first culinary adventures when she arrived in Seattle over a decade ago. With a background in business and a love of Italian meats, Martinique is thrilled to be the co-owner of Salumi with her business partner, Clara Veniard. Her past experiences as CEO of outdoor organization, The Mountaineers, and product manager at the east coast retail legend, LL Bean, may seem like an unconventional background for running an artisan food company. But these experiences trained her on how to create superior quality product and bring people together for shared experiences and real community–two traits that are core to Salumi.
Grigg and Veniard know that Salumi has always been a special alchemy of good food and good people; they also believe that cooking is about constant reinvention and evolution. As two females in the cured meats business, they understand what it's like to push boundaries and be unexpected. With this in mind, the co-owners are taking the 20 year old company into the future with a new brand that they feel better expresses its essence–Coro by Salumi. Coro highlights the chorus of flavors that conspire to create a delicious, bold and tasty salami that is still grounded in the age-old art of Salumi making. Much like the partners themselves, Coro salumis will delight and surprise you. We can't wait for you to try it.