Experience some of the best seafood in the world - remarkably fresh - from some of the coolest places on earth.
Fresh & Wild is our very own special collection of offerings of FRESH caught & cut wild salmon, halibut, and cod from unique niche fisheries in spring and summer. It is an ever-changing mix of offerings, based on what's best at the time. Some of our past offerings have included salmon runs from Alaska's famed Copper River, the Aleutian Islands, Haida Gwaii, and more! Each of these events are caught fresh, hand-filleted, and shipped on ice directly to you!
Don't Miss Out — Sign up for email to be the first to hear the 2024 Fresh & wild event lineup!
Sign up for the SeaBear newsletter
Sign up for Text Messaging alerts
Text SBFRESH to 80123
(Standard messaging rates apply)
2023 Fresh & Wild Events
Our 23rd Summer of Fresh & Wild has ended! Sign up for our e-mail newsletter or text message alerts to be notified when 2024 events are added.
What to Expect with Your Fresh & Wild Order
Shipped fresh, never frozen
Arrives to you on gel packs and cool to the touch
FREE sea salt & cracked black pepper with every order
Information about the niche fishery where your fish was caught
Cooking instructions, storage guidelines, and serving ideas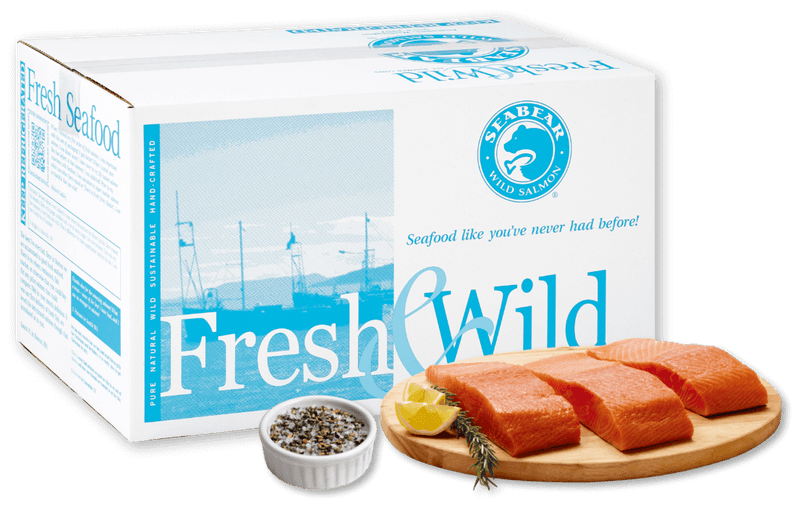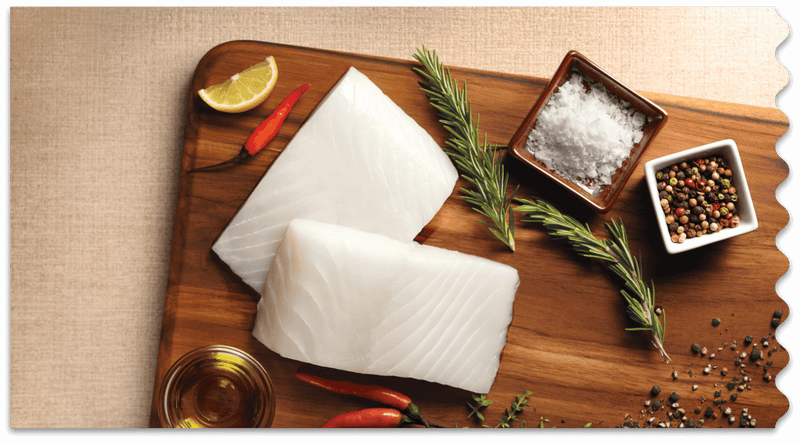 "I love seafood and I have had plenty in my 65 years in the Northwest. I love halibut but never have experienced halibut from SeaBear. Back to Oh, My!
I have never enjoyed halibut more than the one from Yakutat. True to SeaBear standards, it was simply a "melt in your mouth" piece of fish so juicy and flavorful. The seasonings that came with it brought out my taste buds in that I was disappointed there wasn't more fish on my plate in my serving! I can now say that SeaBear represents only the best in seafood and suggested recipes, hands down!"
Some of Our Favorite Events from Summers Past
Reef Net Sockeye Salmon

One of our favorite events for many years, these fish are caught in a centuries old method using spotters on giant ladders. They run every few years, and we don't miss the opportunity when they're here.

Haida Gwaii Ling Cod

Known as the "Galapagos of the North," this chain of 150 islands hosts several native species. We especially love this region for Ling Cod & Halibut. F/V Gypsy Soul fished our last Haida Gwaii event!

Copper River Sockeye Salmon

Our flagship event every Summer for 21 years, this legendary run boasts robust wild Sockeye flavor in the icy cold waters that run down from snowmelt on Mt. Wrangell.

Strait of San Juan de Fuca Halibut

Close to our hearts—this scenic stretch of water separates Washington's Olympic peninsula up to B.C.'s Vancouver Island. Our native waters bring some of the tastiest, fresh halibut from the Pacific Northwest.

Prince William Sound Sockeye Salmon

With pristine icy waters and a rugged coastline, Prince William Sound is home to an incredible and sustainable summer Sockeye salmon run. It has been fished by family-run fisheries for generations.

Kodiak Island Coho Salmon

Kodiak Island, in Southwestern Alaska, has Sitka spruce-lined shores, abundant natural lagoons, and stunning scenery. This wild Kodiak Coho run comes in the late Summer, with the famous Kodiak brown bear making its home ashore.