Happy National Dog Day!
August 26th is National Dog Day. At the Smokehouse, we love our pups. We're celebrating with a special treat chosen by Mike Mondello's Golden Retriever, Maria Rosa. Watch the video to see which treat she chooses. (Scroll below the video to see how to redeem the offer)
$10 Off Your Order of $50 or More
Courtesy of Maria Rosa. Offer ends Monday, August 29th at Midnight. Cannot be applied to previous orders. Use the key code below during checkout:
MARIAROSA
Enjoy a Healthy Lifestyle for the Whole Family
National Dog Day Giveaway on Instagram
Check us out on Instagram for behind-the-scenes looks at the Smokehouse, recipes, and more. We're celebrating National Dog Day on Instagram with a giveaway!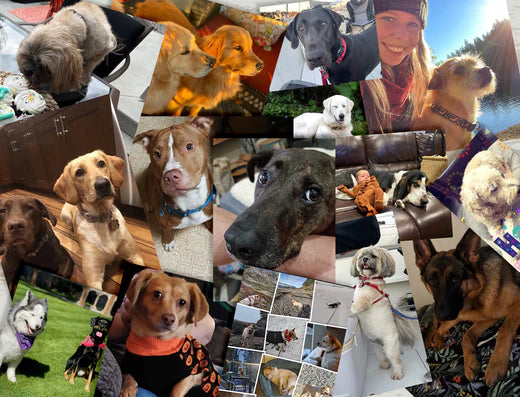 Celebrating Man's Best Friend
For most of us at the Smokehouse, the holiday season is our favorite time of year. But not far behind is late August, with National Dog Day! After a day at work creating our specialty seafood offerings, there is nothing better than coming home to be greeted enthusiastically by our furry friends...
Read More