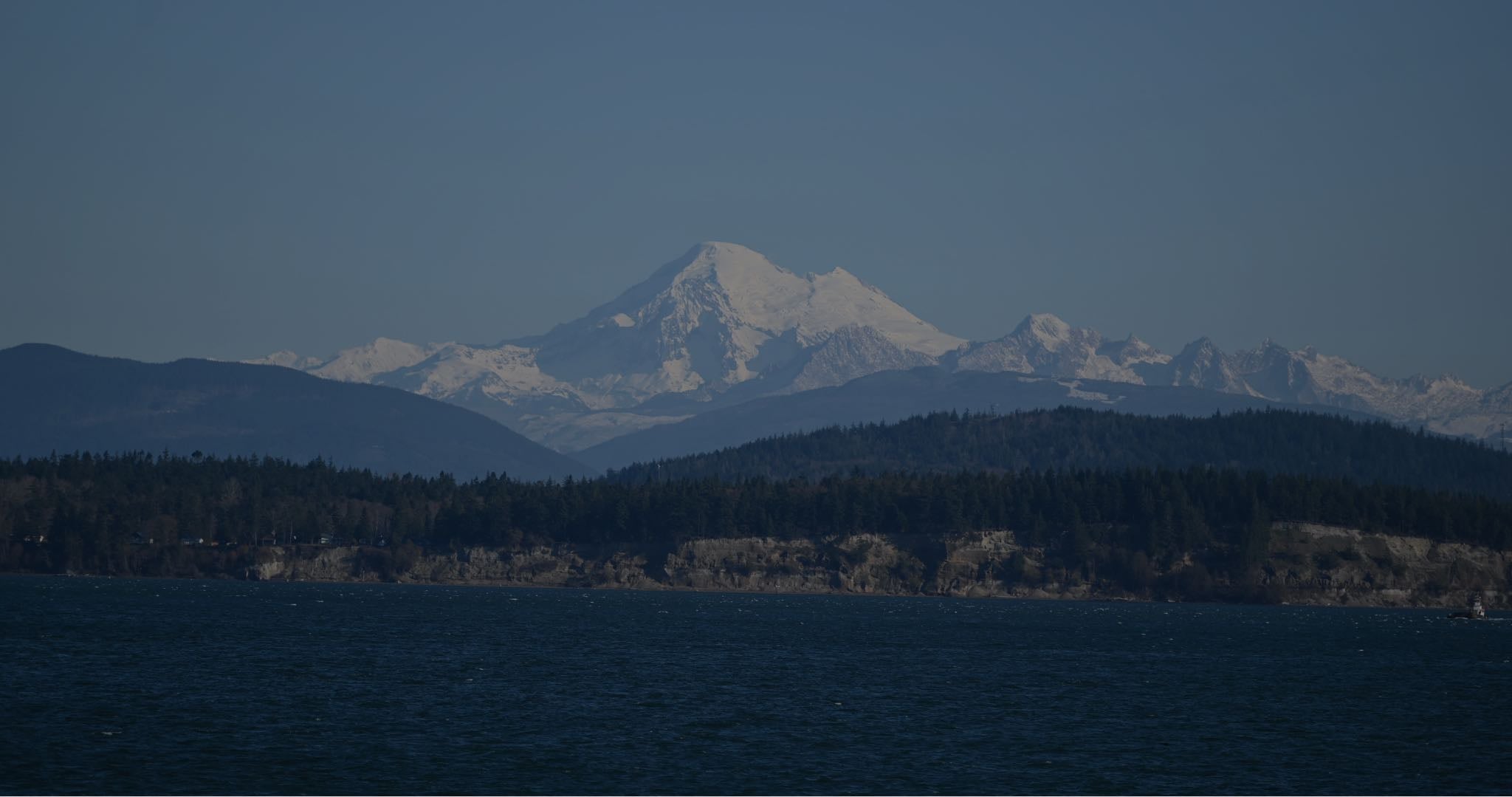 OUR ANACORTES HOME
All of our products ship from here -- If you ever find yourself in our beautiful corner of the world, please come see us.
The Ideal Place for Our Small-Batch Artisan Smokehouse
Anacortes is a small waterfront town of 20,000, and home to SeaBear since our founding back in 1957. We love our quintessentially Pacific Northwest town — rich in the natural beauty of our region, and steeped in Northwest tradition. Anacortes sits about 80 miles north of Seattle, 90 miles south of Vancouver BC, and through our ferry terminal is the gateway to Washington state's idyllic San Juan Islands. We love be able to do our work here, and we ship all our products direct to you from our Anacortes home. Explore this site to see all we have to offer.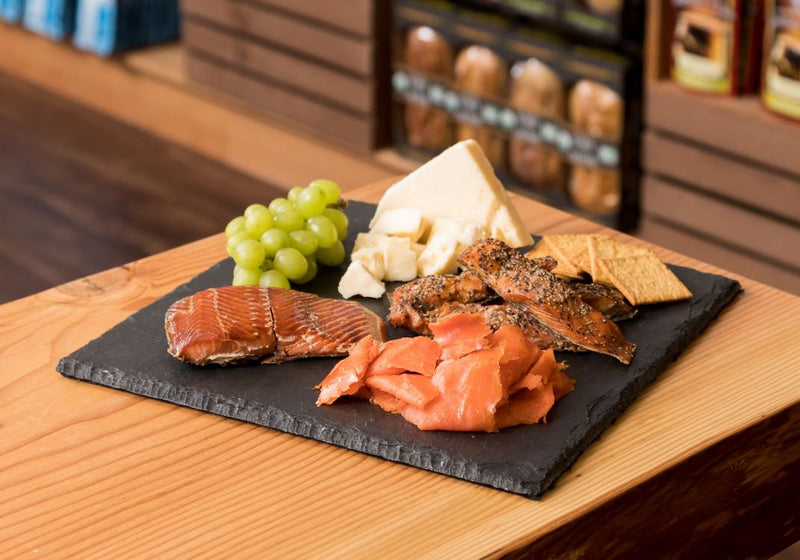 In The Area? Come See Us!
Stop by the SeaBear store—where you will be just 85 steps from where we smoke our salmon!—to shop for a wide variety of fresh and smoked salmon perfect to enjoy during your trip to Anacortes or to take back home to family and friends. Learn about our 60-year company history, get your photo taken with a giant King Salmon, enjoy samples of our products, and learn about all the varieties of smoked salmon. You'll love the SeaBear Smokehouse experience!
Free Samples!
There's always something to be sampled in the SeaBear Store. Come try one of your favorites, something new we're working on, or maybe some wild salmon fresh out of the smoker. It's different every day, always delicious, and always free!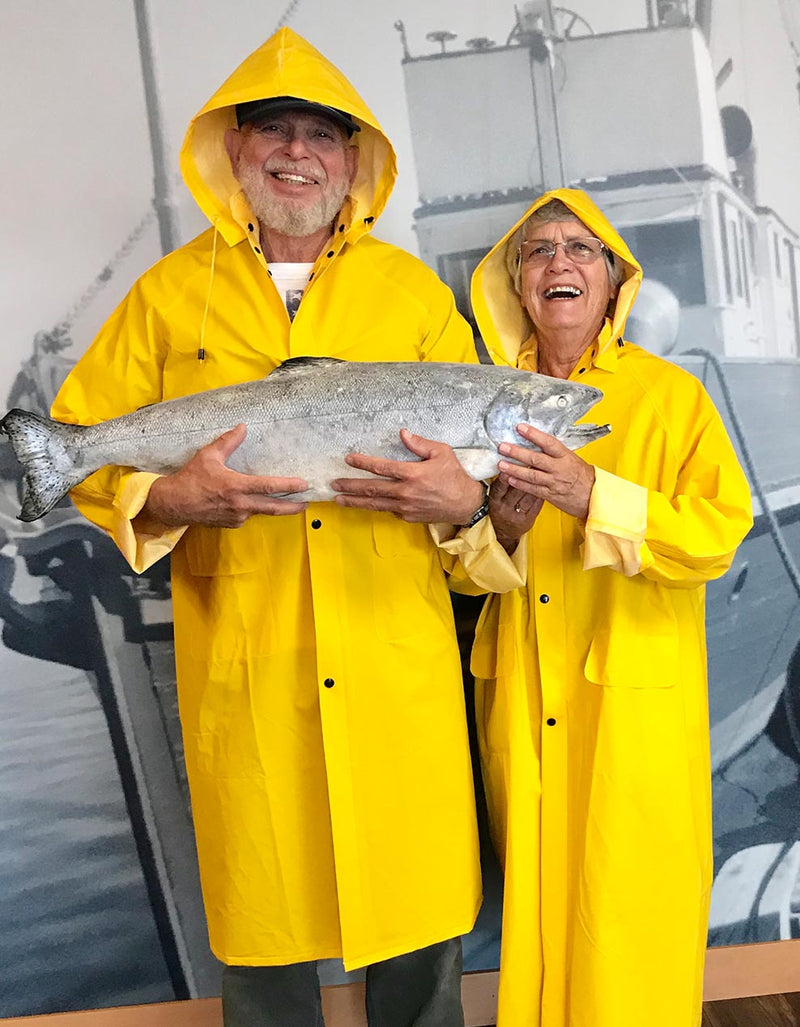 605 30th St, Anacortes WA 98221
Store Hours
Monday-Friday 10am-5pm
Saturday 10am-3pm
Local to Anacortes?
Sign up for the Anacortes Smokehouse newsletter, featuring info just for locals!
JUST 3 OF THE LOCAL PLACES WE LOVE TO TAKE VISITORS
Cap Sante

After a short hike (less than a mile) to the vista point, this 37- acre forested promontory delivers spectacular views of the marina, the City of Anacortes, March Point, Fidalgo Bay, Mt Baker, and the Cascades…on a really clear day even Mount Rainier, over 120 miles to the south. Bring a picnic lunch (from the Smokehouse!).

1000 W Avenue at 4th St. along W Ave.

Downtown Anacortes

Step back in time and stroll the small-town streets, admire the brick buildings, and meander in and out of the local shops — casual cafes to elegant dining, unique shopping, art galleries, antique shops and beautiful accommodations. Explore the 171 murals around town created by local legend Bill Mitchell…start at our smokehouse, with the mural of our founder, Tom Savidge!

Whale Watching

No visit to the Pacific Northwest is complete without going to see our region's famous Orca whales. The calm waters off Anacortes near the San Juan Islands are one of the best places in the world to view wild orcas. Humpback whales, minke whales, and gray whales also call the region home. Soak in the natural beauty of the Pacific Northwest aboard a local whale watching boat (we love the folks at Island Adventures), or make a picnic lunch and head to Lime Kiln Point on nearby San Juan Island.