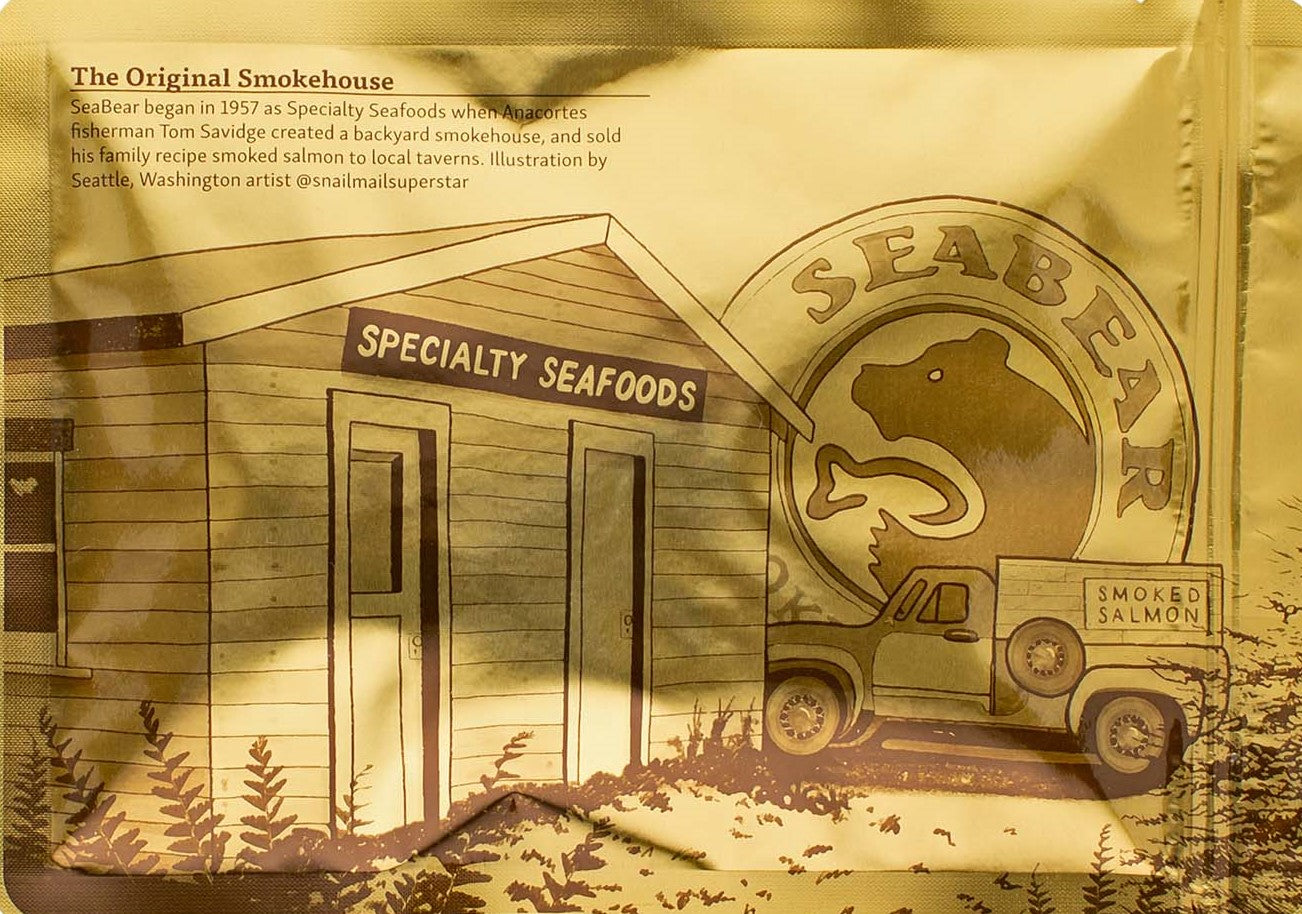 SeaBear's Signature Gold Seal Pouch
A SeaBear Innovation
Our founder, Tom Savidge, was awarded a patent for his idea behind the Gold Seal pouch. Tom's invention made it possible to easily share Pacific Northwest Smoked Salmon -- one of the world's great regional food tradition -- with family and friends around the country.
Here's how it works -- our wild salmon is smoked, vacuum sealed in this special pouch, and then cooked in its own juices; this preserves our salmon naturally, so no refrigeration is needed until the pouch is opened.
This video shows how to best open and serve from your Gold Seal pouch. Once opened, please keep your smoked salmon refrigerated, and use within 4-5 days. Enjoy!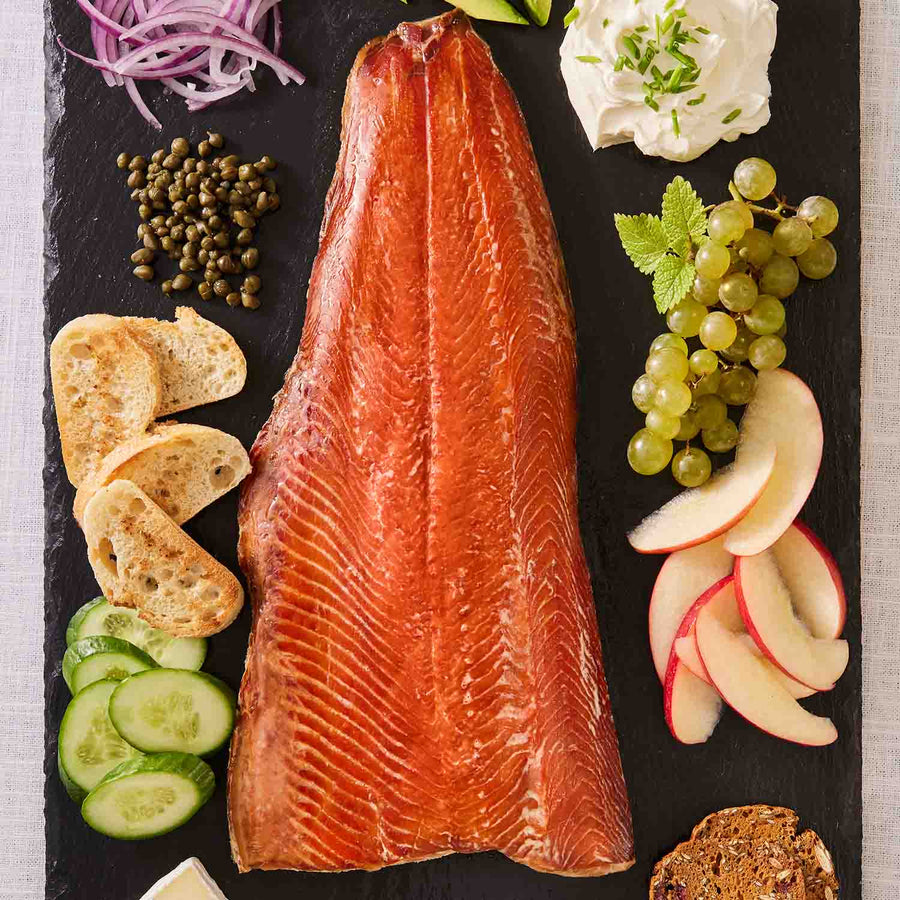 A WOW Appetizer!
Your SeaBear Smoked Salmon is ready to serve and enjoy straight out of the pouch. Make a grazing board with your favorite accompaniments -- we love soft cheeses, fruits, nuts, sliced vegetables, fig jam, a mild/sweet mustard and of course crackers and slices or a crispy artisan bread.