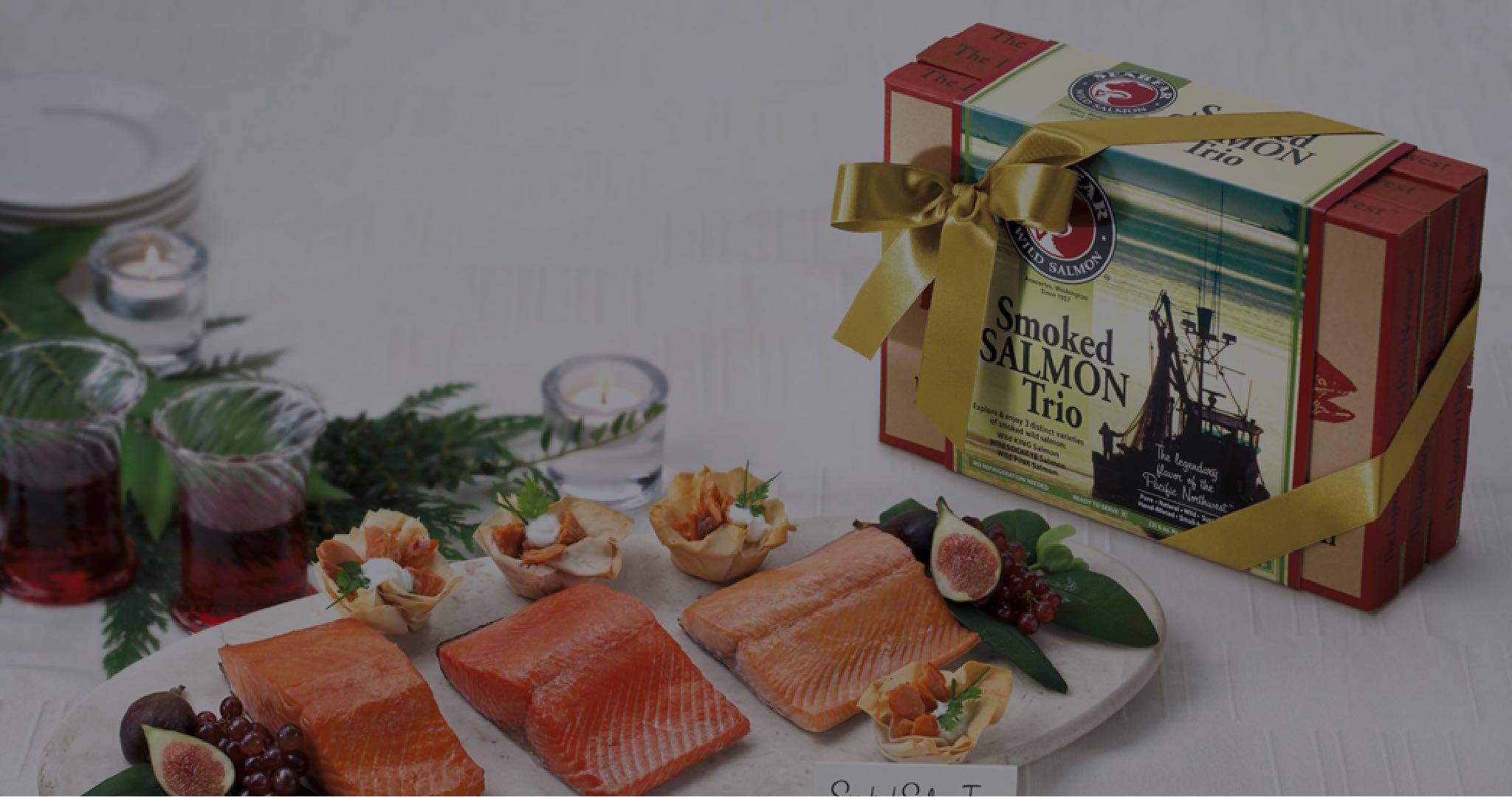 Business Gifts
At SeaBear, decades of experience allows us to go way beyond just the gift, to provide everything you need for your client or employee gift program to be a total success.
Service for Success

Whether it is simply placing an order, or working hand-in-hand with you to put together a corporate gift program for a long, complex gift list (which we know can sometimes keep changing right up to the very last moment!), your SeaBear business gift specialist will give you the individual attention necessary and do whatever it takes to make your program a complete success.

Personalization for Success

We can add a special personalized touch to your business gifts… from individual gift cards to custom labeled smoked salmon - even specific ideas you may have.

Examples of business gifts we have coordinated:

Real Estate Agents: Welcome Home Gifts

Convention Organizers: Speaker & Attendee Gifts

Employers: Welcome to the Company Gifts

All Businesses: Thank You Gifts for Clients
Experience for Success

We have decades of experience helping business professionals with client gifts. You will enjoy the confidence of knowing your important corporate gift program is being handled by professionals who understand how to execute it with excellence.

Products for Success

SeaBear's premier brand of traditional Northwest smoked salmon and beautiful, bountiful gourmet gift baskets are gifts appreciated by individuals or a whole office. Importantly, they are gifts that often become a tradition… a gift that your client or associate looks forward to receiving, year after year!
At SeaBear, we know how important great service is to your business gift-giving. That's why our representatives will be happy to help you select, place and confirm your order, add custom executive gift messages, and ensure everything is delivered to your satisfaction. Our commitment to excellent service is backed up by our Fisherman's Oath guarantee. And finally, of course, we offer volume discounts for large gift orders.
Please call at 800.445.5426 and speak with one of our Corporate Gift Specialists or email us for details.